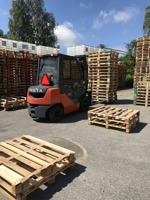 For us it is important that you as a customer or supplier feel satisfied and assured of the quality.

Modern trucks and machines helps our experienced staff to ensure that the sorting and checking of the products is always to your satisfaction.

Contact us with your packaging needs, and we will return with an offer.